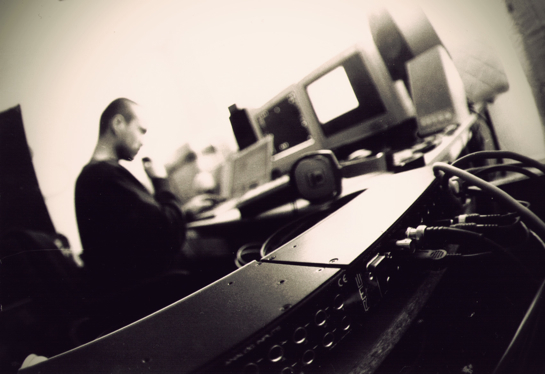 Our studio is build for: Pre-production, band-sized ensemble recordings, overdubbings, mixing (analog as well as digital), and mastering. The live room is about 34 sq m big.
We also do: Consulting during the mix (in your own studio), arrangements and compositions (songs and tracks), music and sound for video, voice recordings.
And: We have rehearsal rooms for rent.
Prices: Recording per day starts at 180 € (technical assistance always included), Mixing per track starts at 60 €, Mastering at 30 €, details will be negotiated. Along bigger or smaller productions we follow your budget plannings. How? Get in contact.
Unser Angebot auf Deutsch siehe unten.
Our Services in German.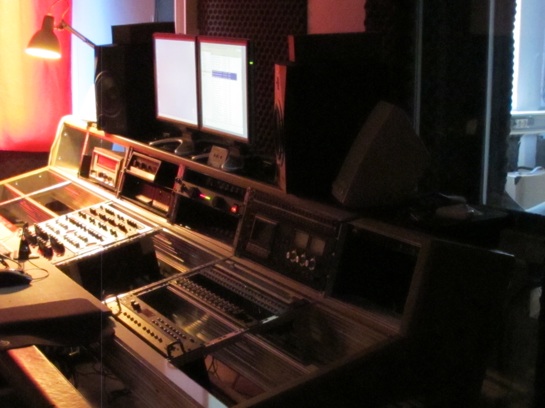 Unser Studio ist spezialisiert auf: Pre-Production, Overdubbings, Tonmischung (von analog bis digital) und Mastering. Der Aufnahmeraum ist 34 qm groß und bietet genug Platz für Live Recordings mit der ganzen Band.
Außerdem bieten wir noch: Beratung bei Mixsessions (in externen Studios), Arrangements und Kompositionen (Songs, Tracks), musikalische Untermalung und Vertonung von Videomaterial, Sprachaufnahmen.
Und: Wir vermieten Proberäume.
Preise: Aufnahmen beginnen bei 180 € pro Tag (Techniker inklusive), Tonmischung bei 60 € pro Track, Mastering bei 30 € pro Track. Details sind Verhandlungssache. Bei umfassenderen Produktionen richten wir uns nach dem eingeplanten Budget. Näheres auf Anfrage!